Selling an Aga cooker can be very stressful.
When you sell to us we do it RIGHT:-


• Extreme care is taken of premises
• Prompt payment
• Professional gas disconnection
• Fully insured workmen
• Punctual and communicative
• No haggling
• No agents
• No hidden charges

Try us out for a easy and fair deal.

For a valuation of your old Aga fill in the form attach two images of it and we will get back to you quickly with a great deal.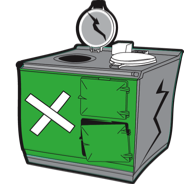 We want your old Aga cooker and we will offer you the best UK price. We have a full UK network and will remove the Aga professionally and stress free. Call
01477 533723